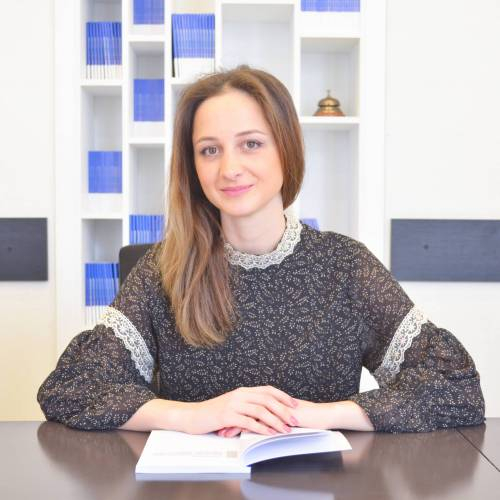 Oliko Kobakhidze
"I have acquired motivated and educated friends here"
I learned about the Bar Association's preparatory course through the social network. Truth be told, each day and the environment at the centre motivated me to achieve my goal.
These 3 months have been quite challenging and at the same time filled with positive emotions in my life. I had an opportunity to be around professional, highly qualified lecturers and gain a lot of up-to-date and necessary knowledge and skills from them. Also noteworthy is the attentive staff of the Association, who was focused on our success. They brought together a team, whose experience or support made us even more capable and daring to strive towards excellence. Most importantly, I made motivated, educated, purposeful friends with whom every hour I spent was precious to me. We truly believed in each other's abilities. We have formed a group called the "the strongests", which has further strengthened our unity, and together we have been able to achieve our goal. Overall, the Bar Association has created a very comfortable, friendly and at the same time academic environment to prove to me that nothing is impossible, to alleviate the nervousness that accompanies the pre exam period and to strengthen my own beliefs. I wish success to all those who plan to take this important step in the future.