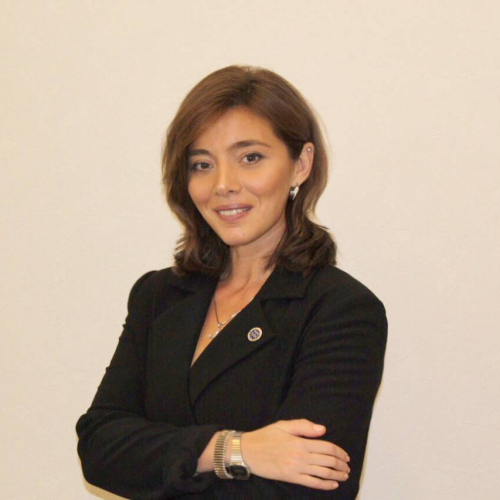 Tamta Devdariani
Head of Analytical and committee affairs Department
Tamta Devdariani is a Head of Analytical and Committee affairs Department at the Georgian Bar Association (LEPL). She holds Master's Degree of University of Cologne and Bachelor's Degree of Georgian Technical University and is a licensed lawyer in Georgia.
Tamta is accredited Mediator as well as elected member of Ethics Commission of the Mediators Association of Georgia (LEPL). Her expertise in mediation includes labor, family, inheritance and juvenile disputes. In addition, she is accredited Mediator in Collective Labor Conflicts at Ministry of Internally Displaced Persons from Occupied Territories, Labor, health and Social Affairs Georgia.
Tamta has extensive experience to work as a lawyer for different private companies and is qualified to appear in front of the court.
She is especially enthusiastic about human rights, especially about the rights of vulnerable communities. For this reason, she has successfully initiated and managed various projects aimed at defending the rights of such groups as disabled people, single parents, low income individuals, etc. She has excellent communication skills and sense of responsibility.
Languages: Georgian (native) English, German, Russian