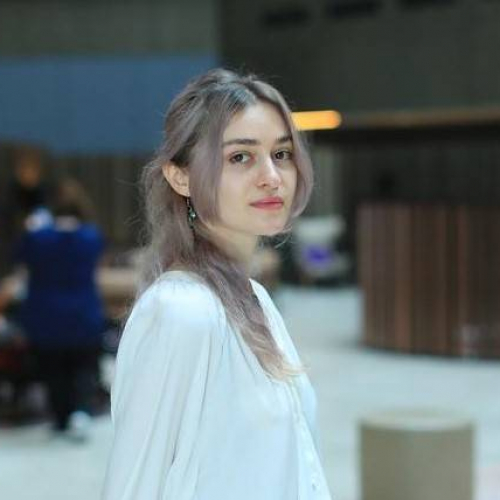 Sopho Taphliashvili
Lawyer of Ethics Commission
November 2021 – present, Sopho Taphliashvili is a lawyer of Ethics Commission at Georgian Bar Association.
In 2017, Sopho graduated from Ivane Javakhishvili State University and was awarded a bachelor's degree in law. In 2016, Sopho spent 6-months internship at Ethics Commission of the Georgian Bar Association. Later, she spent 1 year internship in a law firm – "Legal Hub Georgia".
In 2018-2019, Sopho passed the Bar Qualification Exam in civil and administrative, and later, in criminal law.
In 2021, Sopho graduated from Ilia State University, with a master's degree in Public law and Politics.
In 2019, Sopho became a public servant in "Public Service Hall" (LEPL). She was a Senior specialist (III category, In 2020 – II category) of Enforcement and Archival Services.
From 2021, Sopho is a Certified, non-formal education recognition consultant of "The National Center For Educational Quality Enhancement."
In addition to her native language, Sopho speaks English and Russian.