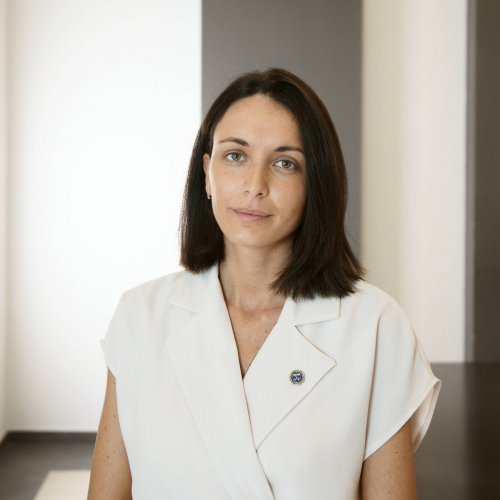 Salome Tkeshelashvili
Director of Training Center
Salome Tkeshelashvili, as a Director of the Training Center leads and oversees the operation of the Training Center. The purpose of the Training Center is to provide high professional qualification for the members of the Association and other representatives of the legal profession. Training Center implements a vocational training program, a Continuing Legal Education Program for lawyers and other educational activities, also organizes Bar Exams.

Salome Tkeshelashvili holds Master's degrees in International Law from the Georgian University of Public Affairs (GIPA) and Bachelor's degree in Law from the Tavartkiladze Tbilisi State University.
In 2017, Salome completed a human resources management course in Germany and in 2018 completed a specialized course in Estonian School of Diplomacy - Decision Making and Negotiation Techniques.

In 2012-2014 Salome worked in various positions in the Tbilisi City Court and from 2014 to 2016 leaded the Citizen Service Center of the Tbilisi City Court.
From 2016 she worked in the Research and Development Department of the Ministry of Internal Affairs, where she was directly involved in the reform and strategic development processes. From 2018, she continued to work in the Analytical Department of the Office of the Prime Minister of Georgia.
Besides native Georgian, Salome speaks English and Russian languages.