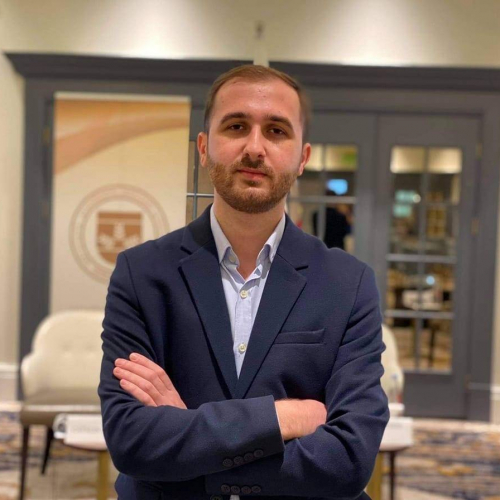 Ramaz Tsintsadze
Coordinator of Executive board
Ramaz Tsintsadze has been employed in the Georgian Bar Association since 2018. From November 9, 2022, by the decision of the executive board, Ramaz Tsintsadze was appointed to the position of the coordinator of the association's executive board.
In the years of 2013-2017, Ramaz pursued his bachelor's law degree in the Ilia State University and in 2017-2019 he completed his master's program with honors in private (business) law.
Ramaz has completed internships in the Tbilisi City Court and the parliament of Georgia. He has participated in multiple trainings and certification programs.
In 2018, Ramaz passed his Bar exams with civil specialization, thus, he is a member of the Georgian Bar Association with civil specialization since 2020.
In addition to his native Georgian, Ramaz has command of English and Russian languages.