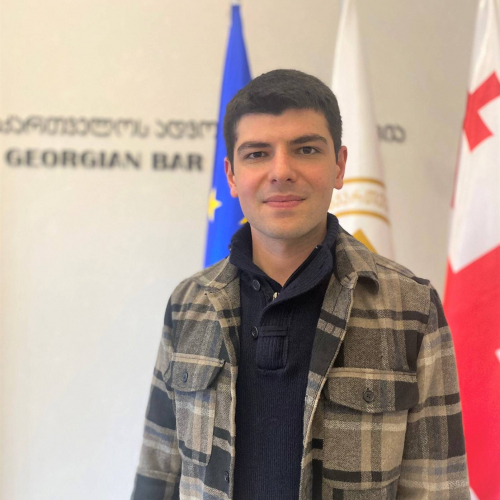 Levan Suramelashvili
Analyst
Since December 1, 2022, as a part of the USAID Rule of Law Program, Levan Suramelashvili has been employed as an analyst in the Communications, Analytical, and Committee Affairs Department of the Georgian Bar Association (LEPL).
In 2020, Levan acquired a bachelor's degree in law at Ivane Javakhishvili Tbilisi State University. In 2020, he completed Preparatory Program: Master of Criminology at Catholic University of Leuven (KUL) and underwent a relevant training course in social science research skills. Furthermore, in 2021, after successfully completing the master's program at KUL, he was awarded the degree of Master of Science in Criminology. Since 2021 - until now, he is a Ph.D. student at Caucasus University in the field of criminal law.
For more than 3 years Levan was a lawyer in Georgian Retailers Association (NGO) and participated in the protection of the rights of the Georgian retail industry representatives.
Languages: Georgian (native), English, Russian.