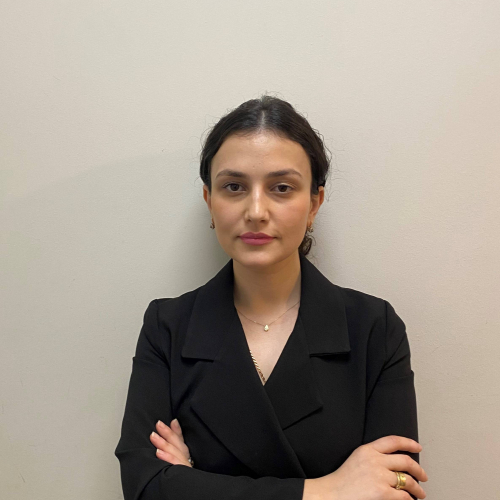 Guranda Mikeladze
Coordinator of the Adjara  regional center
Guranda Mikeladze
Coordinator of the Adjara regional center.
In 2013-2017 she studied at Batumi Shota Rustaveli state University for a bachelor's degree in civil law.
In 2018-2019 she studied at Batumi Shota Rustaveli state university for a master's degree program in public law.
In 2014, The Crime Prevention and Innovation Development Fund within "house of leaders" she was manager of an art club.
In 2015 she was coordinator of volunteers in Municipality of Khelvachauri, according to Georgian sport and youth program "Volunteers of Georgia".
From February 2017 to February 2018, she underwent an internship in the Batumi City Court -in the field of criminal law.
In 2018, she was an internship of a private law firm- Legal Consulting Center LLC.
From September 2019 to January 2020, she underwent an internship ,in the Court Relations and Administrative Disputes Department of the in Batumi Municipality City Hall.
In December 2019, she passed the Bar Qualification Exam with a specialization in General Law.
Employee of Georgian Bar Association since September 1 of 2020.