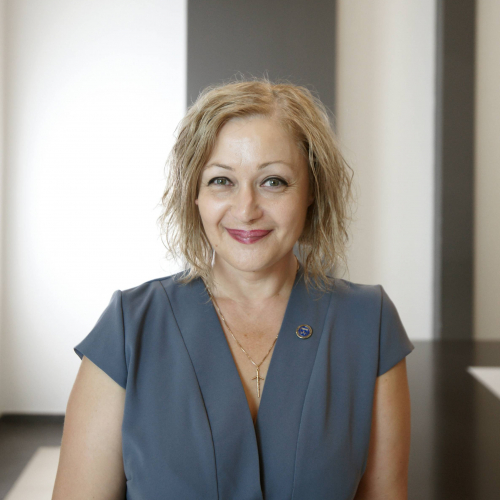 Eka Khimshiashvili
Editor of Association's Journal
Eka Khimshiashvili has been the editor of the Bar Association magazine since August 2018. He has twenty years of experience as an editor, journalist, press and public relations officer.
In 1988-1996, Eka studied at the Faculty of Journalism at Ivane Javakhishvili Tbilisi State University. In 2000, he graduated from Tbilisi Ivane Javakhishvili State University, Faculty of Law.
Eka has undergone numerous trainings in the field of Public Relations, Marketing and Communication Management, including: Georgian Public Relations (GIPA); The Art of Crisis Management and Negotiation (EWMI); Public Speaking and Presentation (EWMI), Effective Communication for Top Managers (EWMI); Summer School in Effective Communication and Integration with the EU and the Black Sea Countries (Reims, France); Marketing (ICSRPA); Public Relations and Negotiation Issues (ICSRPA). Eka also studied at the Institute of Languages and Communications at Heinrich-Heine University (Düsseldorf, Germany).