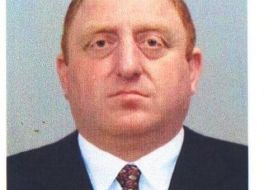 Olegi Grdzelidze
Specialization:
General
Service area:
Address:
Kutaisi. Str. Z. Gamsakhurdia N36
Phone:
577-222-182
Languages:
Russian, Georgian
Email:
olegigrdzelidze@gmail.com; ogrdzelidze@yahoo.com
About Lawyer:
Member of the Georgian Bar Association since 2010, lawyer with general specialization. Additional specialization: Juvenile Justice from 2019, Children's Rights (Civil) from 2020. 39 years of experience working in law enforcement.
პროფილში განთავსებული ინფორმაციის სიზუსტეზე პასუხისმგებელია პროფილის შემქმნელი ადვოკატი