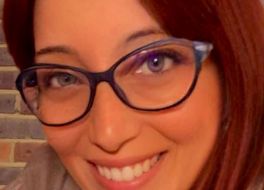 Inga Berikashvili
Specialization:
Criminal
Service area:
Criminal Law
Address:
Tbilisi, Aqvsenti Nachkepias lane 1, #11
Phone:
+995596164141
Languages:
Georgian, English, Russian, Azebaijani
Email:
lawyer.inga@gmail.com
About Lawyer:
L.g. Botsvadze School № 183 - Secondary School; 9th Tbilisi Music School. Iv. Javakhishvili Tbilisi State University. Economic, Faculty of Computational Mathematics and Informatics undergraduate; Iv. Javakhishvili State University, Faculty of Law. Lawyer; Women's Political School (WPRC); The Republic of Armenia, st. Tsakhkadzori, the training involved, the Friedrich Naumann Foundation's "support of issue: "Independent of the mass media's role in the development of democracy on the road. "; The International Conference ,, liberal state-building " organized by ,,The Friedrich Naumann Foundation". Tbilisi,Georgia; The Public Defender's Office and the UN Development Program conducted by the training of "tolerance and integration", which was carried out with financial support from the Norwegian government; ,, Partners - Georgia " conducted by the Training, Topic: Leadership, advocacy, diversity management", implemented with the support of the Public Defender's Office. (Certificate); Ministry of Justice Georgia, Justice Training Center, training courses: ,,project management ". (Certificate); National training course on human rights education in the field: "one for all and all for one ", conducted by the European Council and the Foundation for Civil Integration In Fridrich Ebert Foundation's financial support. (Certificate); a PASOS/IPA International think-tanks' and policymakers' conference. Challenges for Europe, Challenges for the polish EU Presidency. Patronage of the President of the Republic of Poland. (Poland,Warsaw) Georgian National Bar Association, Criminal Lawyer; Georgian Bar Association, Criminal Lawyer; Member of Civic Integration Foundation(NGO), position : Coordinator of legal departament; The Public Defender's Office. Member of the Committee Ethnic Council; Civic Integration Foundation's project " legal education - the successful integration of ethnic minorities ", the project coordinator; Business and Marketing Institute - Lecturer in Criminal Law; Ministry of Internal Affairs, Deputy General Inspectorate for Operational Information. Georgian Air Navigation, "SAKAERONAVIGATSIA", Group of Monitoring, engineer.
პროფილში განთავსებული ინფორმაციის სიზუსტეზე პასუხისმგებელია პროფილის შემქმნელი ადვოკატი