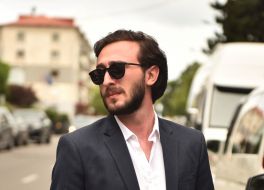 Omari Purtseladze
Specialization:
General
Service area:
Address:
Georgia, Tbilisi, Vajha-Pshavela avenue N102, B.N4, AP. N9;
Phone:
599469246
Languages:
Georgian, English, Russian
Email:
omari.purtseladze@gmail.com
About Lawyer:
Member of Georgian Bar Association. Proven courtroom success practising both, Criminal and Civil cases. Over 7 years of experience. Highly skilled at handling all types of issues successfully. Known for effective problem-solving and goal-oriented planning. Dedicated legal professional with history of meeting company goals utilizing consistent and organized practices, proving managerial skill in process, procedure and policy improvement initiatives. Skilled in working under pressure and adapting to new situations and challenges to best enhance the organizational brand. Organized and efficient Head of Legal Department supporting corporate level officers and senior management personnel with demonstrated expertise in law and operational leadership.
პროფილში განთავსებული ინფორმაციის სიზუსტეზე პასუხისმგებელია პროფილის შემქმნელი ადვოკატი