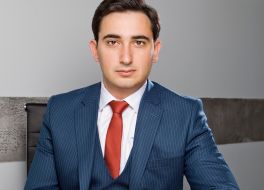 George Lekishvili
Specialization:
Criminal
Service area:
Criminal Law
Address:
Merab Aleksidze street 3
Phone:
599616484
Languages:
Georgian, English, Russian
Email:
georgelekishvili@gmail.com
About Lawyer:
Giorgi Lekishvili is the governing partner for criminal law of Lead Consulting. He has, for years, worked as a prosecutor, which allowed him to accrue knowledge and experience which he currently utilizes to lead criminal law cases of any difficulty or type. Giorgi was employed at the Isani-Samgori branch of the Tbilisi Prosecutor's Office, as well the general inspection of the Georgian General Prosecutor's Office, the Central Unit of the Criminal Police of Georgia, the investigation unit of the Georgian Patrol Police of Georgia and the procedural investigation oversight department of the Shida Kartli and Mtskheta-Mtianeti regional Prosecutor's Office. Moreover, Giorgi has successfully completed a number of preparatory courses, including those related to economic crimes and cybercrime investigation, as well as pertaining to working with trial juries. After concluding his work at the Prosecutor's Office, Giorgi has pursued a career as an attorney, specializing in criminal law, as well as being an expert in regards of juvenile Justice.
პროფილში განთავსებული ინფორმაციის სიზუსტეზე პასუხისმგებელია პროფილის შემქმნელი ადვოკატი