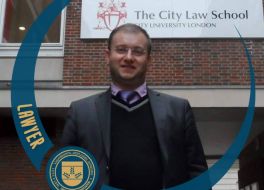 Mikheil Buzariashvili
Specialization:
Civil
Service area:
Civil Law
Address:
21 Shanidze str. Tbilisi
Phone:
+995599106699
Languages:
Georgian, English, Russian
Email:
buzariashvili@hotmail.com
About Lawyer:
Mikheil Buzariashvili is the founder and director of the Law Office MB & SOLICITORS. His practice areas mainly include Civil Law, Intellectual Property Law, Labor Law, Enforcement Law, Company Law and Business Transactions, Tax Law, Administrative Law, Customs Law and Criminal law. Mr. Mikheil Buzariashvili is working as a lawyer since 1999. He has gained huge knowledge and experience during this period. During these years he also gained special skills and abilities necessary for a good advocate and that is the reason why he is known as one of the most qualified lawyers. Apart from working as a lawyer, Mr. Mikheil Buzariashvili is managing and administrating the company /Law office/ too. He determines the firm policy and decides the most important things related to protection of clients' rights. With special skills and abilities, knowledge and experience, he is the implementer of many innovative ideas. Among them is legal consulting and court practice using internet technologies and platforms and is the innovation in Georgian reality. For Mr. Mikheil Buzariashvili his job and clients' interests have always been a priority. His strongest points include conducting negotiations with parties in dispute, creating comfortable environment for clients. He always finds solutions to the most complex and challenging situations and which is the key to his success.is to ensure the highest quality of legal service and create the most comfortable environment for clients.
პროფილში განთავსებული ინფორმაციის სიზუსტეზე პასუხისმგებელია პროფილის შემქმნელი ადვოკატი