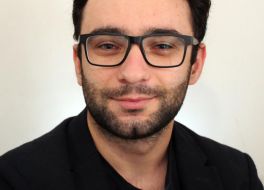 Shota Tutberidze
Specialization:
General
Service area:
Entrepreneurial Law
Address:
Chavchavadze ave. N12, Tbilisi, Georgia
Phone:
+995 574 108 123
Languages:
English, Russian, Georgian
Email:
shota.tutberidze@gmail.com
About Lawyer:
Experience as Corporate & Commercial & Human Rights Lawyer in a different organizations, including NGOs, operating worldwide; Have experience of working in management industry. Able to communicate in four languages, very enthusiastic to progress within the legal and corporate sector, obtain broader and improved knowledge and skills. Always willing to be challenged by new projects and experiences.
პროფილში განთავსებული ინფორმაციის სიზუსტეზე პასუხისმგებელია პროფილის შემქმნელი ადვოკატი