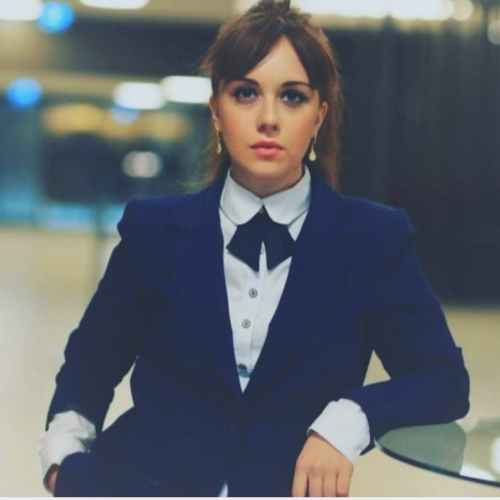 Khatia Chogovadze
Lawyer of Ethics Commission
2013 – Present Khatia is a lawyer at the Ethics Commission.
In 2009 Khatia graduated with honors Tbilisi Classical Gymnasium. In 2013 she graduated from Ivane Javakhishvili Tbilisi State University, Faculty of Law and received the bachelor's degree in Law.
In 2011, under the undergraduate program, Khatia completed the international internship at AISEC (Poland) Lodz University, Poland. In the same year, Khatia attended the International Spark Program at the Harvard Summer School.
In 2012, Khatia worked at the Tbilisi City Hall Legal Clinic.
In 2013-2015 she studied at the Ivane Javakhishvili Tbilisi State University Master's Program in Public Law and received a Master's degree on Law (Diploma of Honor).
Khatia is the author of the several publications on current issues of law. Between them is Monograph "Peculiarities of regulatory norms regarding Changing the administrative contract in Georgian legislation" - Journal "Lawyer" – Georgian Bar Association.
Khatia Participated as a speaker in several scientific conferences. She has taken professional and qualification courses at various times, including attending the English-language Summer Mediation School at USAID, NCADR, and the South Texas College of Law. In 2022 she completed the Certificate in Mediation Training Certificate Program consists of four courses totaling 70 hours of training (Organised by National Center for Alternative Dispute Resolution (NCADR)).
Khatia is the author of the book "Recommended opinions of the Georgian Bar Association Ethics Commission for Lawyers"(The book was prepared in 2021 within the support of the Council of Europe project "Support to the Profession of Lawyer in Georgia".